Looking good mate… the unique ID system that 151 wing used out there had particular Russian type numbers for each individual flight… I'll try and get the specific numbers and lettering for the aircraft I'm going to use to you asp… but it's in one of my books for sure.


The addition of the filter is absolutely correct for the Mk IIB version they sent out there… and yes, they do need more 'weathering'… conditions were harsh out there and they got pretty dirtied up…


Great work! Cheers Chris!
25
Aint the number of years service you've done Dave:p
More than that laddie… lol!!

:roflmao::roflmao::roflmao:
If you want any info, let me know, I'm in touch with Wing Cdr Tim Elkington…No1 Sqn BofB and 151 Wing in 41
Here he is in Russia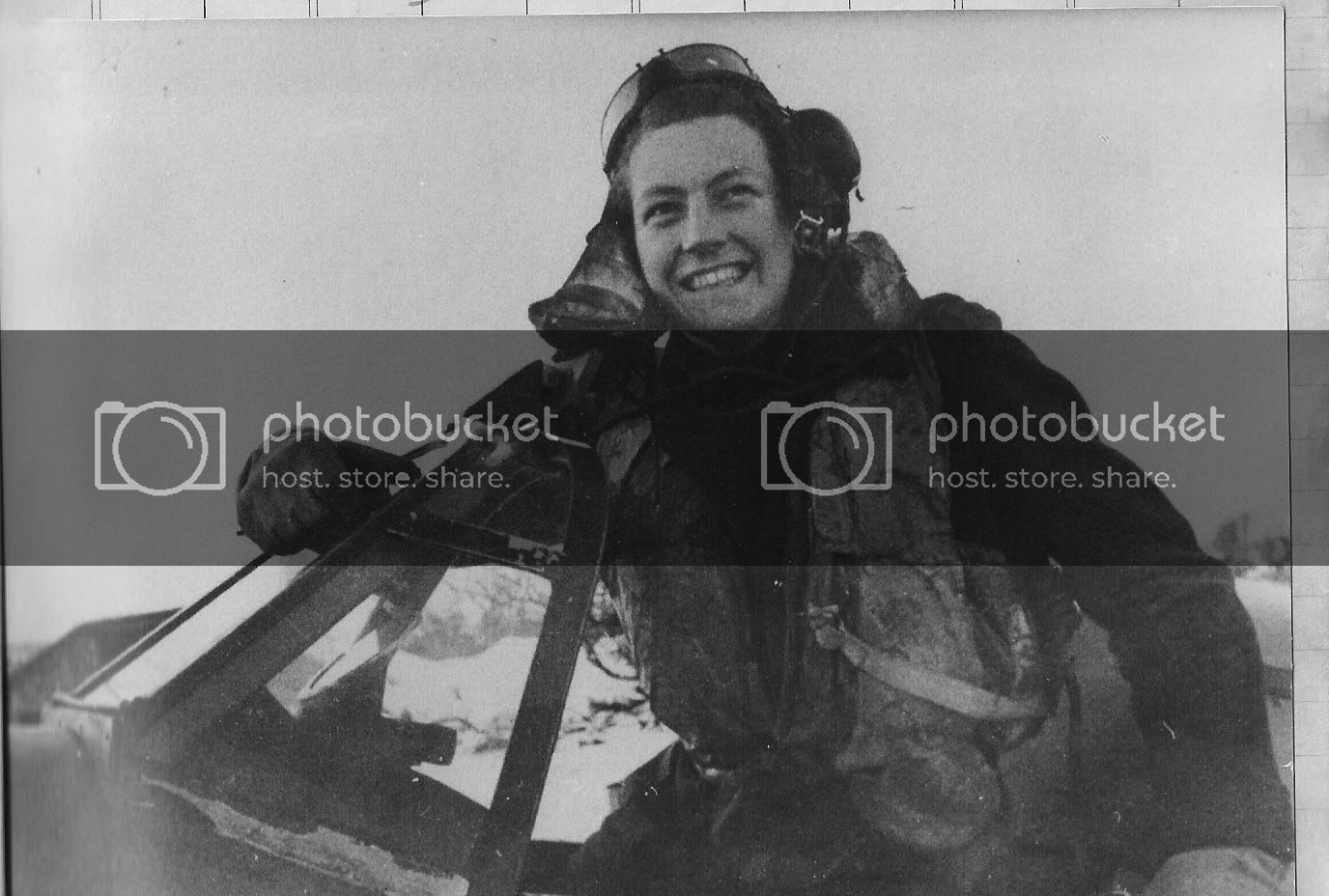 Puff,
If he has any photo's of A/C used, or codes etc I will be more than happy

I'll see what I can do mate…

Thanks Puff… that would have been a young P/O Elkington at the time he was in Russia…


You are lucky to be able to have his ear… any info you can glean about his experiences whilst at Vaenga would be appreciated…
One question you could ask is how he got there… was he part of the carrier component that flew in from HMS Argus, or was he flying one of the hurricanes that was uncrated and assembled after arriving at Archangel and had to fly in across the White sea?
A good description of the airfield and conditions at Vaenga would help too please… :angel7: