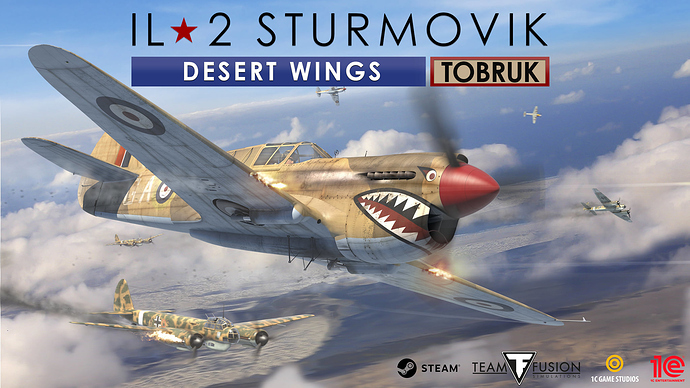 IL-2 Sturmovik Desert Wings Tobruk - Release Date Announcement!
IL-2 Sturmovik: Desert Wings – Tobruk, the latest addition to the long-standing and critically acclaimed IL-2 Sturmovik series of Aerial Combat Simulators is set to release on August 6th, 2020 at 5pm GMT via Steam and other digital platforms!!
Pre-orders will be available starting on July 30th via the official IL-2 Sturmovik store https://il2sturmovik.com/ with a 15% discount for those who want to opt-in first!