Hey Guys,
Sorry for not beeing able to join you guys lately, the little one claims the evenings for us.
Although not much time to fly, i still have some spare minutes to work on a project that may interest you.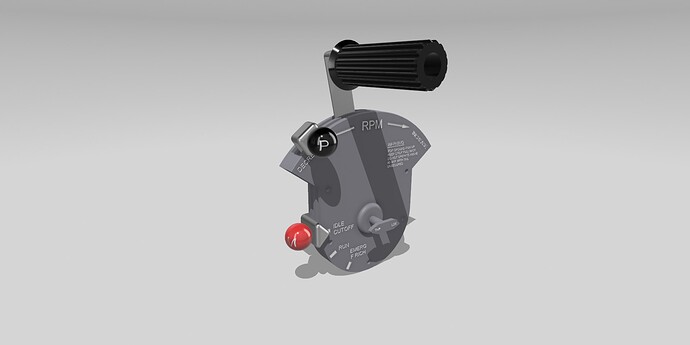 This will be a highly simplified throttle quadrant for our beloved Mustang, working with hall sensors and a three way switch for mixture control. All parts can be 3D printed separately, controll and connectivity will be provided through an arduino mini. I plan to expand the project to a full floor mounted hotas.
Let me know what you think